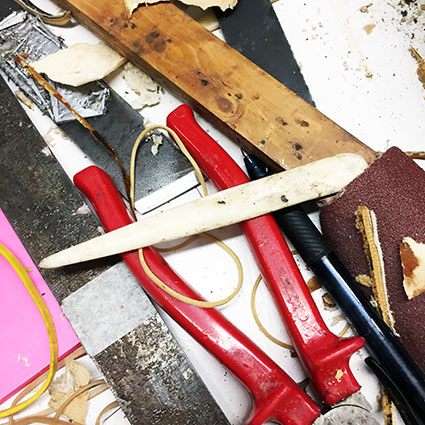 Bone Folder
If there is one tool that a true bookbinder keeps on them at all times it is their bone folder!
Even once you've found the one for you it is a natural product so it is always changing and adapting to the way you use it. In our workshop if you find a bone folder lying about you are able to tell who it belongs to by looking at it's particularly worn spots!
But in the beginning they all began life as one of these simple shapes!